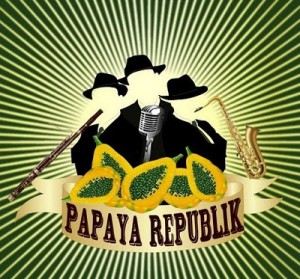 LATEST NEWS: Glastonbury 2011 Line Up now confirmed by Fairtunes and one of them is Papaya Republik an
Electronic fusion band playing New Colombian Music from Colombia , creating fresh sounds to the new movement of colombian nu-cumbia, papayera, rock or tropical vibes into these days and soon kicking europe, so Breve la vuelta parcero!!.
This year we will once again feature at
The Common
who have decided on a sumptuous Latino playground theme filled with the delights of a vibrant world of decadence! FairTunes will be hosted in the 800 capacity
Zona Bassline
and the line up is already huge with more acts to be confirmed. Please head down and seek them out on Sunday 26th June from 10pm. You won't be disappointed.
Dizraeli & the Small Gods
Uproot Andy
(New York)
Mano De Dios
Movimientos DJs
Papaya Republik
(Colombia)
The Festival
Glastonbury Festival is one of the best known and longest running festivals in the UK attracting over 180,000 music lovers every year.