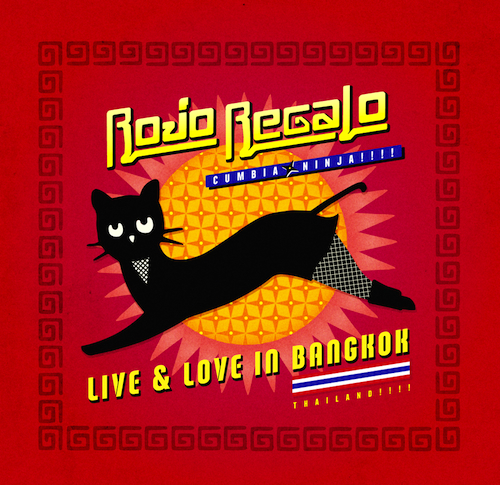 ROJO REGALO
is coming to Europe. The band was formed by Pico Nakashima (aka. copa salvo) in down town of Osaka in 2006. Their music is mixture of Cumbia, Reggae, Afro-Cuban and Japanese traditional, future Osaka meets future South America with rebel music atitude and japanese Identity. They show the musical power of love with powerful vocal of Kyoko Ogino.
6th October Camden town.
111 - 113 Camden High Street
London NW1 7JN
www.theblueskitchen.com
-Special Live-
ROJO REGALO a.k.a. Cumbia Ninja (from Osaka / Japan)
BUNBUN THE MC (from Osaka / Japan)

-Resident Disc Jocky-
LIAM LARGE (JUKEBOX JAM)

-Guest Selecter-
1TA a.k.a. DJ 1TA-RAW (PART2STYLE/RIDDIM CHANGO FM)
3RD BALL (RIDDIM CHANGO FM)
BUNBUN THE MC is originally a Japanese Reggae/Dancehall Dee-jay as Known as Legendary in Osaka.
His flow is tricky and his style off-beat, and his lyrics are often equally esoteric, one song highhighting the unusual practice of "pearling" -a custom where by gangsters and jailbirds insert carefully sculpted parts of a toothbrush into their private parts.
BUNBUN's rude, upfront taste in music comes from the streets of Osaka, which have quite a similar atmosphere to the streets of Kingston.
http://www.myspace.com/bunbunthemc
Powered by
info@latinosinlondon.com