Special invitation!
Fri 23rd March 2012
Cumbia, tropical, latino, amazonic!
Time: 9pm- 2.30 am £5 before 10pm £8 after @ Passing Clouds, 1 Richmond Rd, Dalston E8 4AA
Guestlist £5 email to: info@latinosinlondon.com (Until 23 march at 4pm) - Guestlist entry is closed at 11.30pm
£8 after.
Please arrive early to avoid dissapointment. 18+ only (photographic identification may be required).
The rise in popularity of cumbia and tropical sounds just continues to soar and so it is with pleasure we return with another session of Arriba la Cumbia. The last sessions was a sell out with the main act playing over two hours. A proper latino fiesta! For the next outing we have an amazing line up.
Playing live are ALC favourites Cumbe with a furious mix of folkloric, afro cumbia with traditional dance and costumes. Also on the bill it is pleasure to invite back Los Independientes Del Vallenato playing a mix of cumbia and vallenato classics feat Colombian harpist Diego Laverde. Special guest of the night on UK Tour : Miss Bolivia who mixes up dancehall beats with hip-hop, reggae and tropical cumbia rhythms. Merging digital sounds, experimental textures and native sonorities.
Upstairs Lounge - Bogle waltz.
Feat Colombian Harpist Diego Laverde
Dj Russ Jones aka Hackney Globe Trotter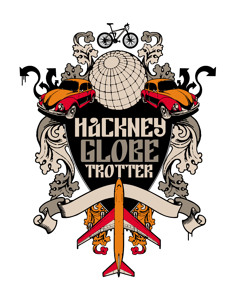 HGT - SHOP
UPCOMING EVENTS
LATEST NEWS
ARRIBA LA CUMBIA! joined forces with Latino Resiste! and will give to our followers a
Rebelsounds (( Comunidad Sonora)) included
ARRIBA LA CUMBIA!
as part of their 5th Anniversary celebration worlwide in March 2012.
---
Powered by
info@latinosinlondon.com