Special invitation!
Fri 18th May 2012

Cumbia, tropical, latino, amazonic!
Please arrive early to avoid dissapointment.

18+ only

(photographic identification may be required).
Don't
miss Arriba La Cumbia! this Friday 18th May 2012, a party with Cumbia, tropical, latino and amazonic vibes! The rise in popularity of cumbia and tropical sounds just continues; with pleasure we return with another session of Arriba la Cumbia.
Live performances from
3 fantastic bands and MC on the night: WARMI + Flowsnatcha + INdependientes del Vallenato + the Best Nu-Cumbia & GLobal beats from Djs RUSS JONES aka Hackney GLobetrotter and Special Guest Dj Cal Jader. Upstairs Lounge – Vision Excursion with Djs: Mr faso , Richio Suzuki , 3rd ball, Taka ,and Johnny Goldman.
INd
pendientes del Vallenato
www.vallenato.co.uk
Also It is
pleasure to invite back and closing the night the Independentes Del Vallenato by request from our followers after great show last party playing a mix of cumbia and vallenato classics, cumbia, "nueva ola' porro, tropi-pop and charanga this time accompanied by Colombian virtuoso and Harp Maestro Diego Laverde introducing this popular folk instrument named after Los Llanos, a lowland area between Colombia and Venezuela exploring this time a new fusion between Cumbia & Vallenato.
Feat Colombian Harpist Diego Laverde
WARMI
www.myspace.com/warmi.uk
Playing live are ALC for the very first time an special guest WARMI (Woman in the Native languages from the Andes Quechua and Aymara) who
born during an event dedicated to the Cultural Resistance of the Indigenous from the Abya Yala (America in their Native Language).
WARMI is a new band by 6 female musicians playing traditional instruments from the Andes fusioning for this special night some Folk, Cumbia, Carnavalitos with modern rhythms ; a powerful mix of Featuring Andean/Latin American music plus original songs.
FLOWSNATCHA
FlowSnatcha sees Cuban MC Floiran and Swiss-Argentinian DJ / Producer The Snatcha connect for a heavy hitting musical cross pollination that affirms the contemporary versatility of Afro-Cuban beats. Anchored in sound of the Caribbean and Cuban Hip Hop, blending in elements of Dancehall and Moombahton with electronic dance music (House, Dubstep, and Breakbeat), soulful vocals and a touch of Merengue, Timba and Swing,the FlowSnatcha formula gets you moving instantly.
Dj's
DJs on the night Russ Jones and Cal Jader
spinning music from all over the planet from Cumbia classics, nu-cumbia
to Salsa, Rumba, Bhangra, Reggaeton, Samba,Reggae, Balkan, Ska, Boogaloo
and taking in House, Tropical Bass, Hip-Hop and Drum 'n' Bass making
for a 360° night of roots music and forward thinking beats, you know the
place is going to be jumping.
Dj Russ Jones aka Hackney Globe Trotter
Upstairs

:

VERSION EXCURSION
www.myspace.com/versionexcursionuk
Strictly cover versions, strictly reggae, ska and rock steady on vynil.
Djs : Mr faso , Richio Suzuki , 3rd ball, Taka ,and Johnny Goldman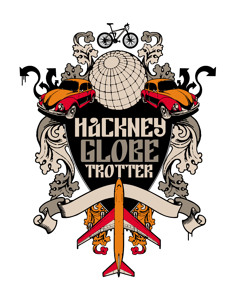 FREE DOWNLOADS
Pics by Rhythm Passport + Tiago Santos + artists